December 2022
Dear Friend,
If you grew up playing video games during the early days of at-home gaming units as I did, you are likely familiar with the concept of restarting while playing a challenging game. Maybe you reach a difficult level in the game where you're struggling to progress, so you choose to reset to obtain a fresh start and give it another go. With your knowledge of the game improving, and your skills strengthening, you get further with each new attempt until – finally – success!
This past year has felt a bit like those video game restarts, upon reflection. Operating through COVID was tough and under the circumstances, we managed well. We learned a lot and we grew a lot. We created solutions to new problems, while continuing to offer the same quality services we prioritize. In 2022, we began resetting back into normalcy – in-person meetings, return to classroom-based programming, and tutoring without masks.
In Fall 2021, we ran our fourth Midland County Youth Study to identify behavior and attitude trends for youth in our community. This new set of data was eye-opening, as we learned that the overall number of Developmental Assets had dropped significantly, and that mental health concerns had risen significantly in the past five years. Local test scores in reading have declined significantly since pre-COVID, and local teachers confirmed that students were demonstrating delayed interpersonal and classroom skills.
In true character, our team went into problem-solving mode. We created a pilot reading and social-emotional learning program, spoke to nearly fifty audiences about Developmental Assets, strengthened school partnerships, recruited tutors, continued our podcast and magazine to inform parents, and expanded our programming into other counties with significant needs. While alarming, the study results have inspired a new beginning for our community and has reinvigorated discussions about how we develop resilience in our youth.
As demand for our services grew, our space became too small. We reached a point where we were using staff offices for tutoring, and eventually, turning away tutoring pairs we had no room for. With thirty students on the waiting list and JUMP Math growing comfortably, it was time for a change. After over fifteen years in our current location, we are making a big move!
The Legacy Center staff had the unique opportunity to work with the merging congregations of St.Timothy's Lutheran Church and Trinity Lutheran Church to create a vision for the former St. Timothy's building. This new beginning will double our tutoring space and create a friendly and accessible environment for the tutors, learners, and families we serve. It offers green space for outdoor tutoring and brain breaks, and places us in a family-friendly neighborhood with amazing neighbors. In time, we hope to transition the sanctuary into a flexible-use community room that can serve as a community resource and expand our capacity even more. We are over the moon about this move; it feels like a wonderful restart for our agency and those we serve.
We've spent the year poising ourselves to carry our legacy into the future. We hope you'll join our legacy and support the critical work we do to change the lives of our neighbors for the better.
Sincerely,
Kathryn Tate
President & CEO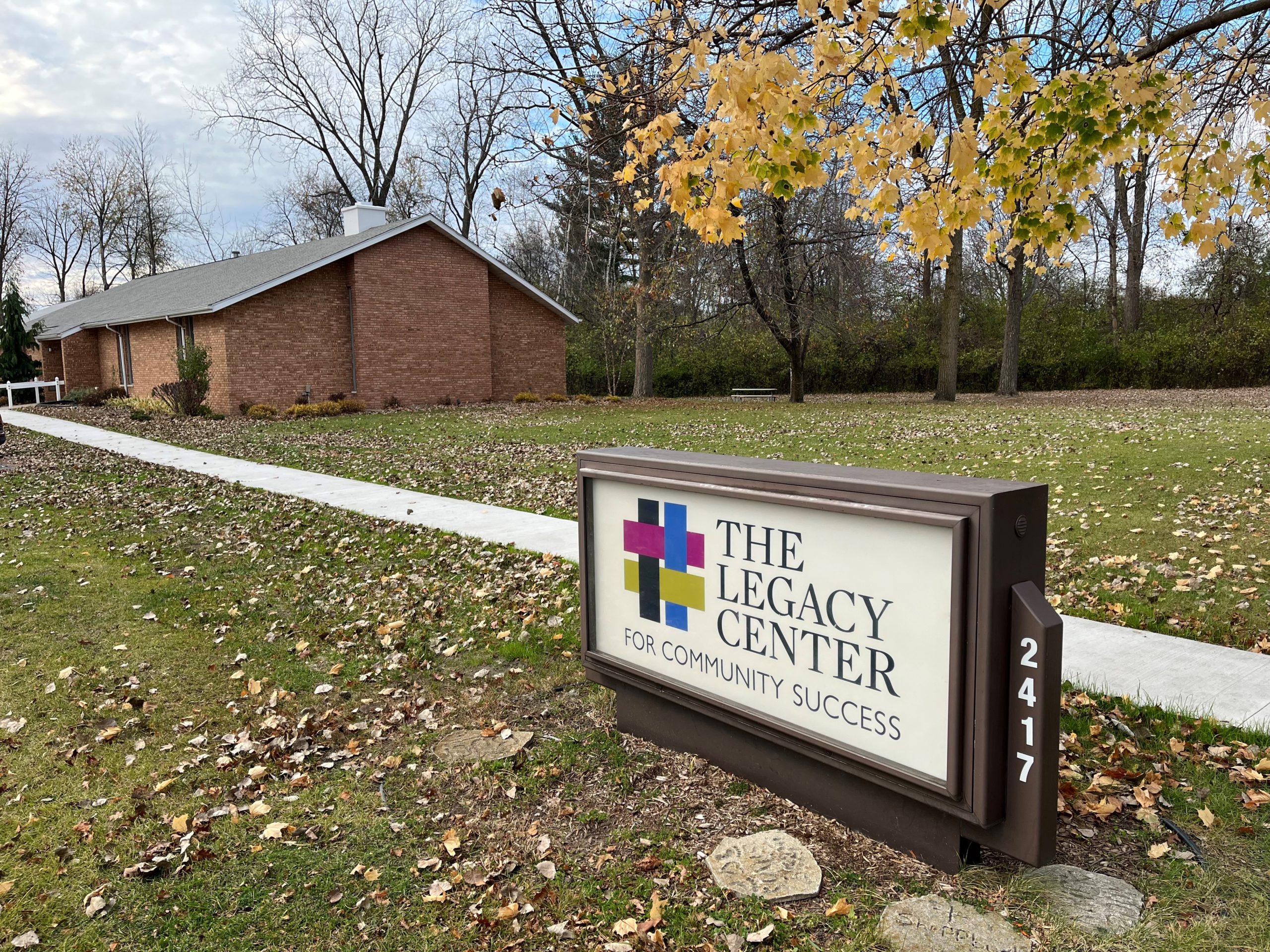 Want to make a gift?
Click on the "donate" button and follow the instructions.