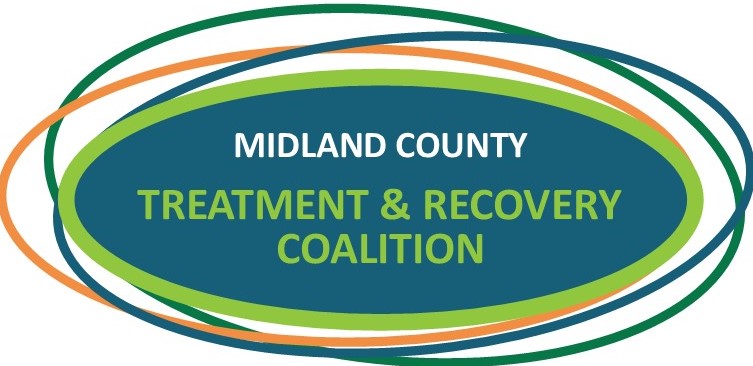 Recovery and Treatment Advocates
Mission: The Midland County Treatment and Recovery Coalition is committed to increasing the number of people with substance use disorder who seek treatment, strengthening community supports to prevent relapses and maintain long-term recovery, and equipping families to support their loved ones.
Membership
Coalition participation is open to agencies and individuals who support the mission and purpose of this coalition, and are committed to being an active team member. Participants represent the coalition in a professional, positive manner.
Meeting Information:
1st Thursday of every Month
Location: VIRTUAL
1:00 – 2:00 pm
Goals
Goal #1: Decrease Substance Misuse
MCTRC wants to impact this by: Increasing Access to Treatment, Reducing Stigma of Addiction, and Educating Professionals and Individuals to Support Those in Need of Treatment.
Goal #2: Increase Knowledge of Treatment
MCTRC wants to impact this by: Increasing Access to Medication-Assisted Treatment, Increasing Knowledge on how to Access Treatment, and Increasing Supports to Bridge Persons in Recovery Back into the Community.
Goal #3: Harm Reduction
MCTRC wants to impact this by: Increasing Knowledge of Harm Reduction Approaches in Midland County and Increasing Collaboration with Harm Reduction Agencies in Midland County.