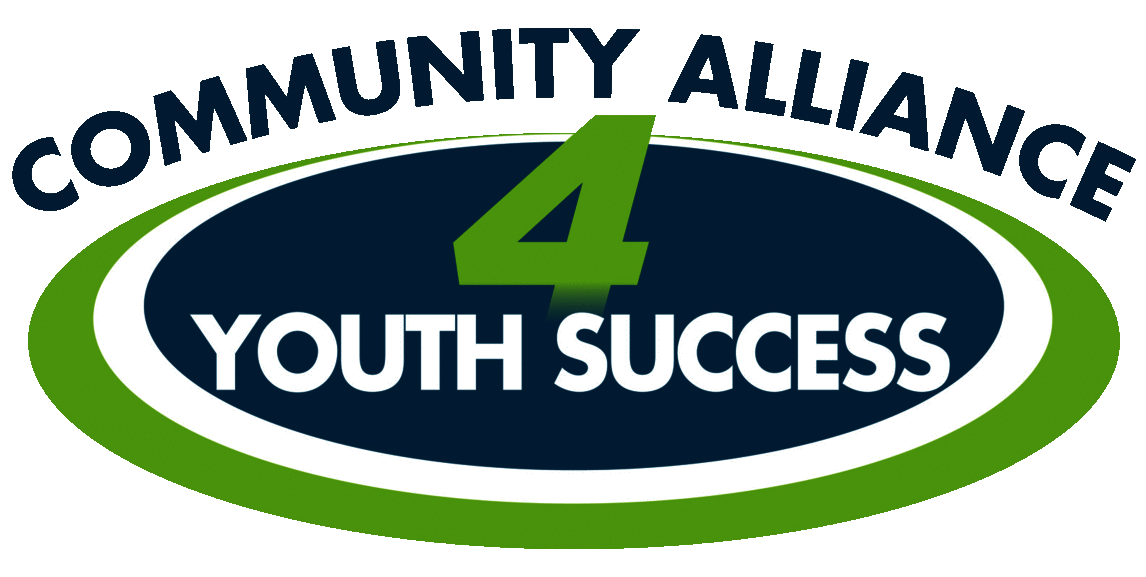 Youth Substance Use Prevention
Mission: The Community Alliance 4 Youth Success collaborates with other organizations and individuals to build developmental assets, reduce harmful substance use, and improve the health and education outcomes of Midland County youth.
Membership
Membership in the Community Alliance 4 Youth Success coalition is open to any person or organization in Midland County that wishes to participate in developing and implementing strategies to reduce destructive behaviors in our community. Feel free to join us at any monthly coalition meeting, connect with us on Instagram or Facebook, or contact Kathryn Tate at 989.496.1425 to learn more.
Meeting Information:
2nd Thursday of every Month
Location: VIRTUAL
9:30 – 10:30 am
Our Goals
Goal #1: Serve as a forum that will promote collaboration and support among the many sectors of our local community,
Goal #2: Develop and/or adopt multiple education, prevention and support strategies to address the challenges of destructive behaviors in our area, and
Goal # 3: Reduce substance use among youth by identifying and reducing the risk factors that contribute to substance abuse and strengthening the factors that protect youth from substance use. Substances to be addressed include, but not limited to, alcohol, cannabis, nicotine, and opioids.